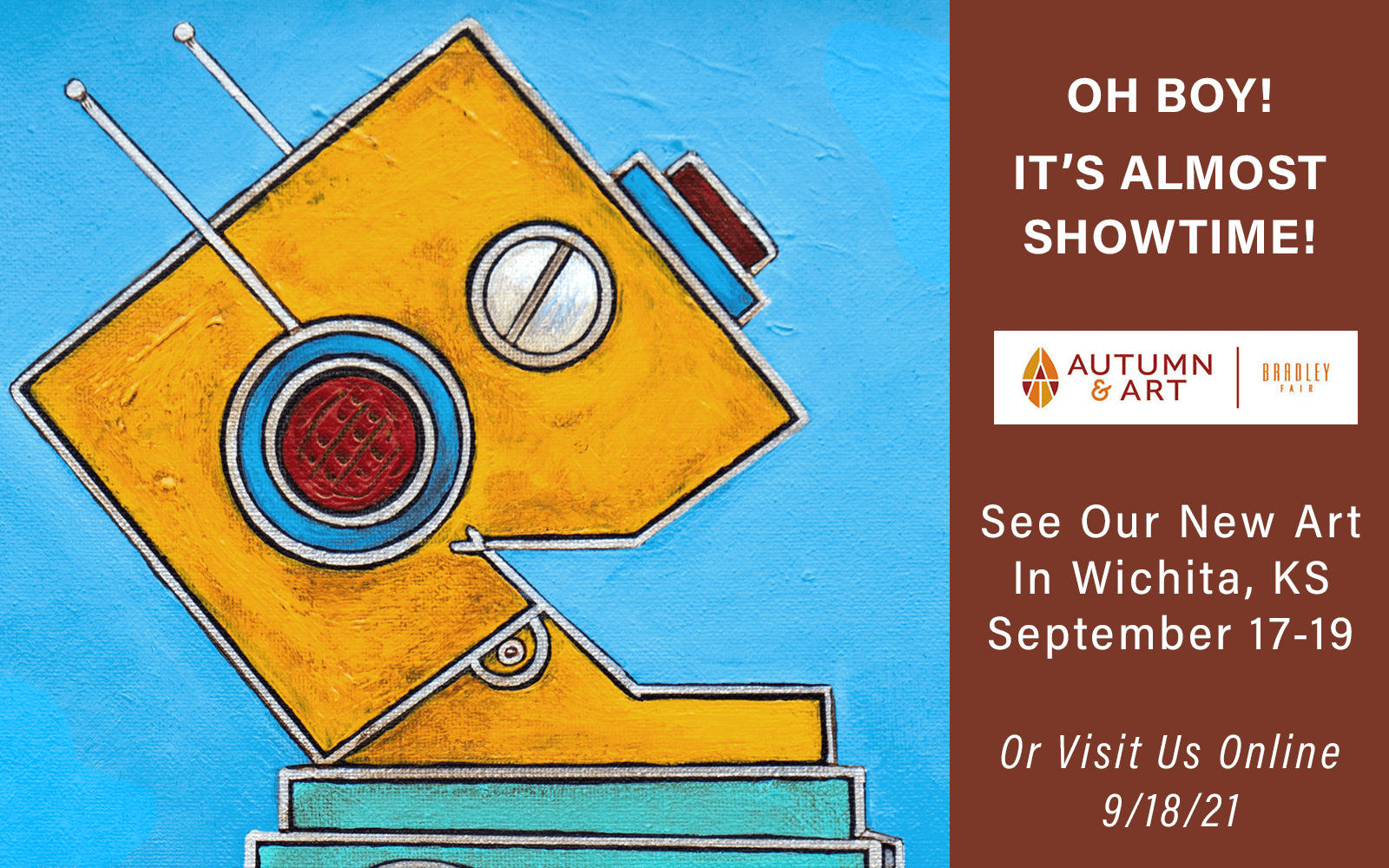 It won't be long before we'll be visiting with good folks in and around Wichita at the Autumn & Art show at Bradley Fair in Wichita September 17-19. In the meantime, this banner shows another sneak peak at one of Denise's new works that will be premiering at the show.
WE'RE IN BOOTH C11 - LISTED AS DENISE MARTA-BURCH.
But just so you know, the show organizer mixed up images in the onsite guide. Denise's artwork is next to a different artist and his artwork is next to hers. If you need more information about where the show is, click here to see our earlier post.
If you can't make it to the show, come back to the website on September 18 and see some of her new work.
Fall is just around the corner and we wish everyone the best of health.