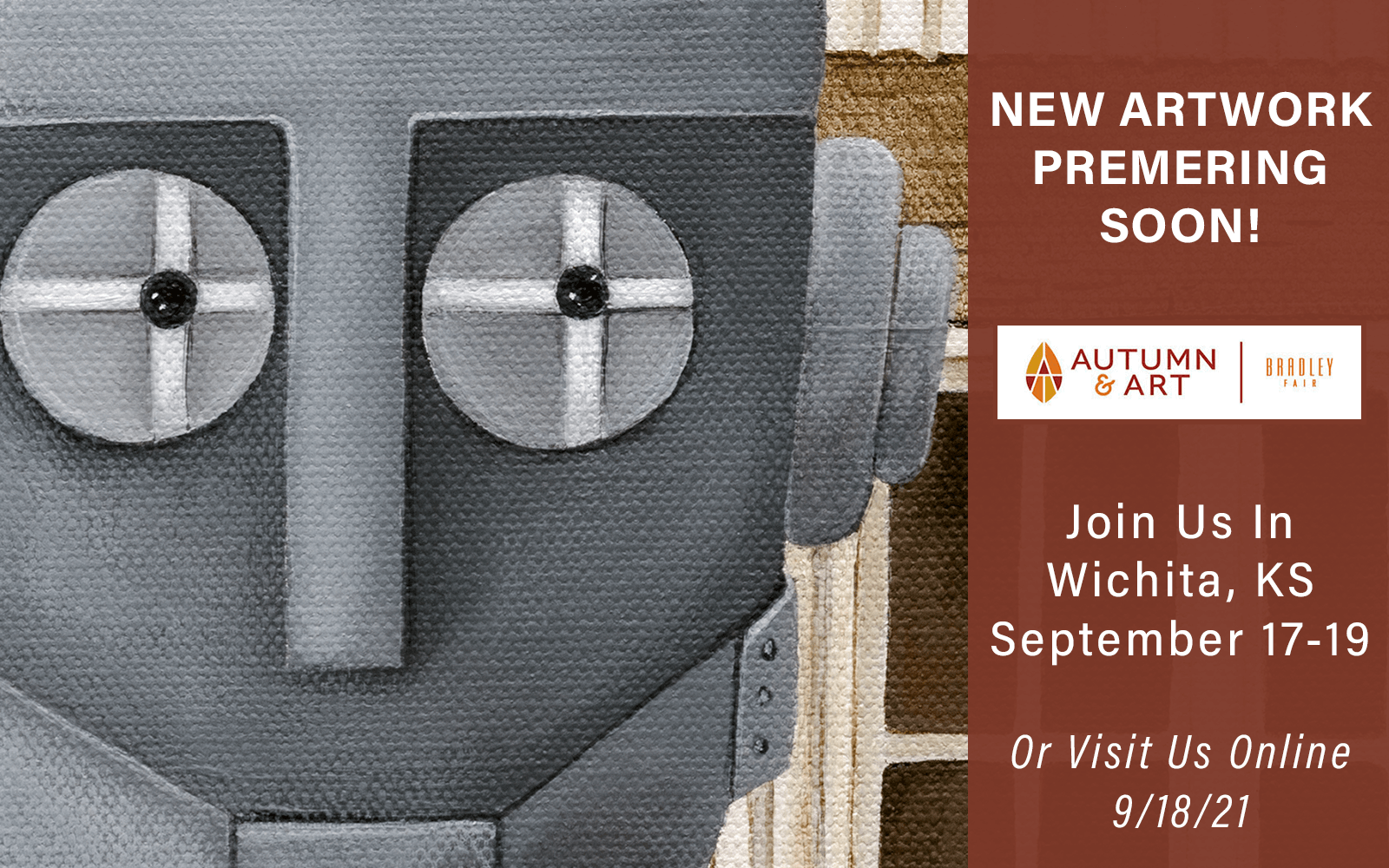 LET US PUT A SMILE ON YOUR FACE AT BRADLEY FAIR!
Denise has a bunch of new artwork premiering at the upcoming Autumn & Art at Bradley Fair in Wichita, KS 9/17-19! There are small paintings, large paintings, mysterious paintings, fun paintings, and limited edition reproductions all available for your viewing pleasure! Many of her new works are sure to put a smile on your face and brighten your day.
We hope you can attend but, if you can't, feel free to return to our website on Saturday 9/18 at 9AM to see some of Denise's latest work. Not all of the new work will be available as limited edition reproductions yet, so stop by the booth for the best selection.
And yes, the curious robot at the top of this post will be on view for those able to attend!
We're fully vaccinated, masked and well practiced in social distancing, so we look forward to seeing you soon!