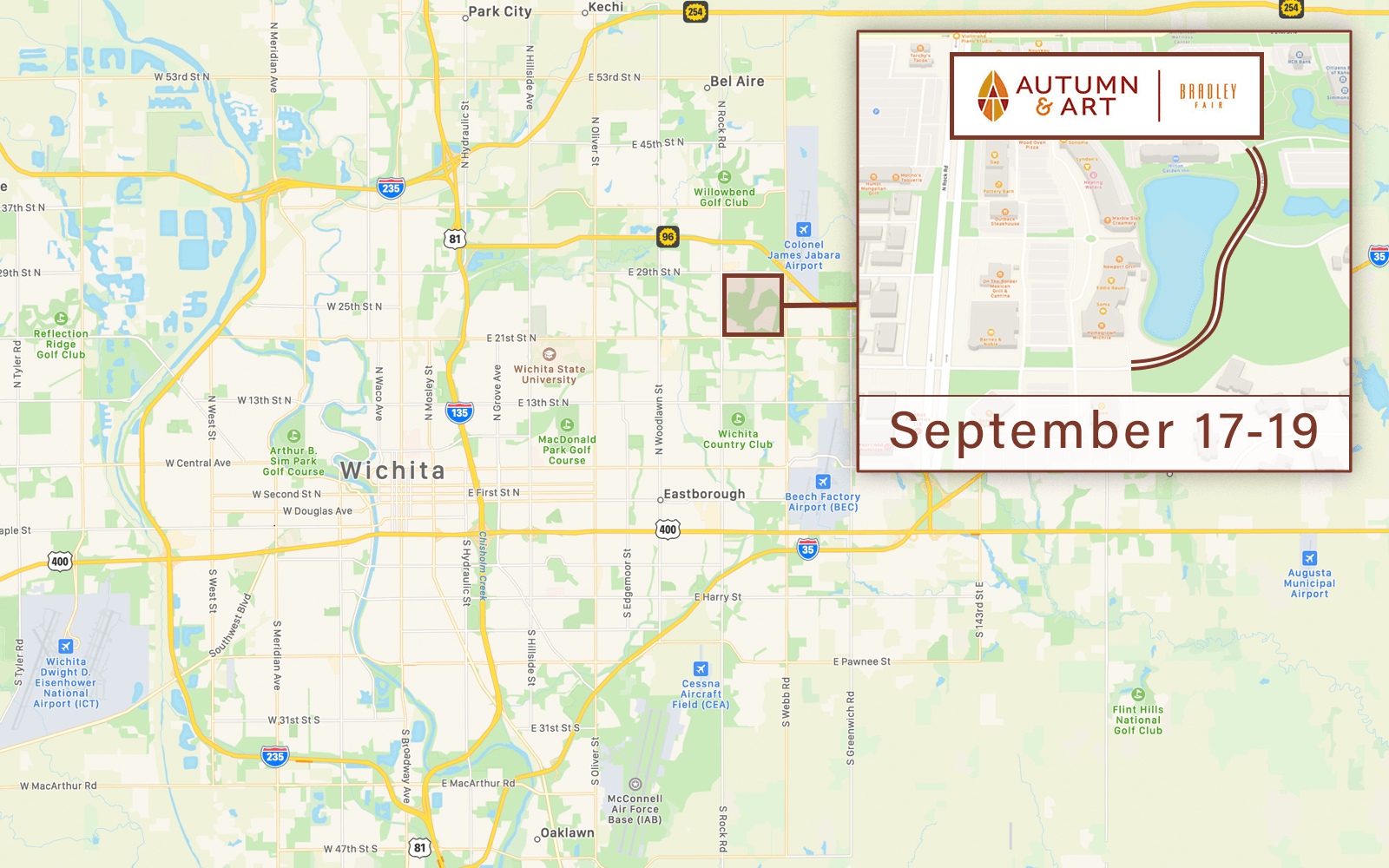 We're pleased to announce our participation in the upcoming Autumn & Art Show at Bradley Fair in Wichita, KS September 17-19.
Denise will be premiering a number of new paintings and limited edition reproductions. This is a wonderful show in a great location. We hope to see you there, but if you can't make it, come back to the website during the show to see Denise's newest work.
We've been cautious about attending art shows this year and remain committed to the safety of our customers. This show is outdoors in an area with good airflow that can help mitigate viral transmission. We are fully vaccinated and will be masked to ensure everyone's safety.
SHOW INFORMATION
Autumn & Art at Bradley Fair is south central Kansas' premier boutique alfresco fine art show. Held during the most beautiful time of year in Kansas, September 17-19, 2021, the show is located in a dynamic shopping, office and upscale residential area in northeast Wichita, Bradley Fair. Artist booths are set along Bradley Fair Parkway, adjacent to two beautifully manicured and landscaped lakes within easy walking distance from one end to the other, creating a peaceful, relaxed atmosphere.
The event schedule is:
Friday, 9/17 : Patron Party 6 - 9PM
Saturday, 9/18: Free Admission 10AM - 7PM
Sunday, 9/19: Free Admission 10AM - 5PM