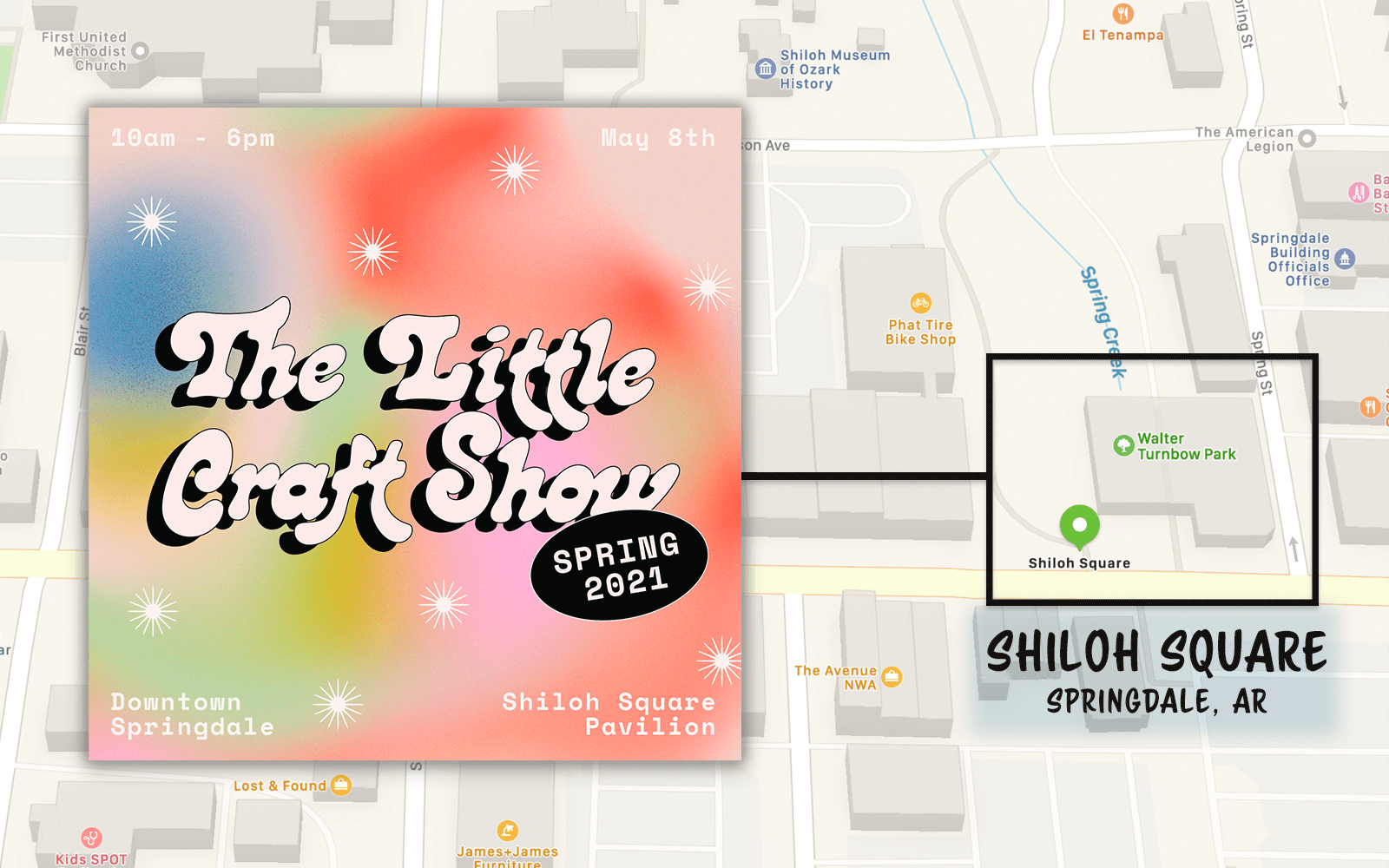 I think everyone agrees, 2020 was a long, difficult year. But we're a resilient lot and 2021 is looking better for a number of reasons, one of which is the return of art and craft fairs. While many shows have been cancelled. we're starting to see some open up again.
We're pleased to announce our participation in the upcoming spring Little Craft Show on May 8 at Shiloh Square in Springdale, AR from 10 AM - 6 PM. This is one of our favorite shows of makers from around the area. The energy in this show is wonderful.
COVID SAFETY MEASURES
We've had our vaccinations but are still cautious around others as variants spread. So, we're pleased that the folks at The Little Craft Show have made every effort for folks to safely return to art and craft show activities.
The show will take place outdoors
There will be 6' of space between exhibitors
Masks are required for entry
Hand sanitizer is freely available
Entry into the open-air pavilion space will be limited
We won't be taking a tent this year but will exhibit under the pavilion roof where there will be better airflow.
NEW ARTWORK AND SPECIAL PRICING
We have some fun new artwork created in 2020 and early 2021 to show and hope to see you there. If you can't make it to the show, look around online and come back often. We'll be putting more new items online as the show approaches.
After the absence of art and craft shows, this is a new beginning and we have special pricing available both on-site and online so be sure to take advantage during the Month of May!