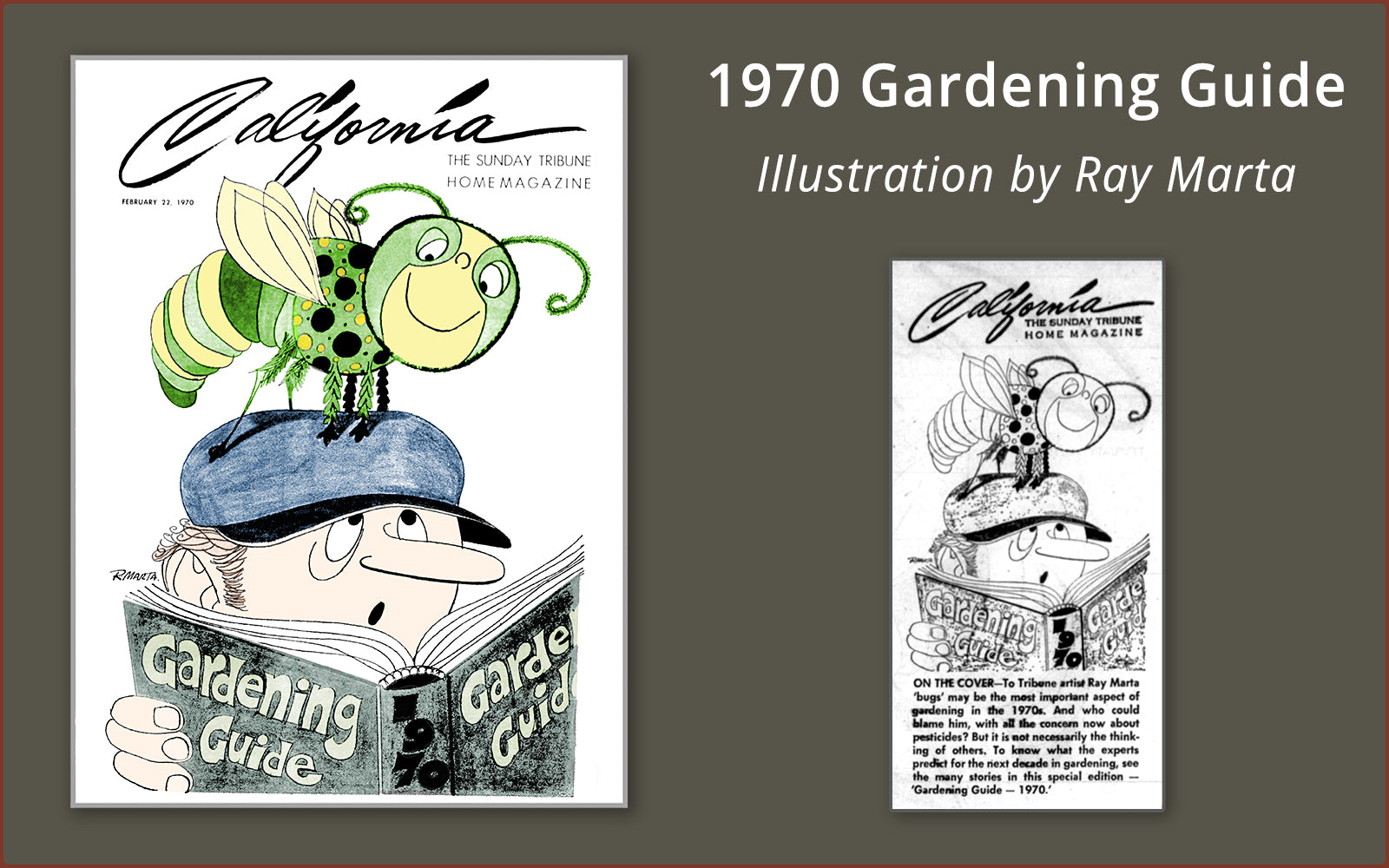 RAY MARTA - COVER ARTIST
Ray Marta was the cover artist for many sections of the Oakland Tribune during his career. Some of our favorites exhibit his sense of humor, like this illustration for the Home Magazine section of the Oakland Tribune in 1970.
Typically, feature sections would have a full page illustration on the front cover and a small column section crediting the illustrator and summarizing the contents of the issue.
As you can see in the copy in the ON THE COVER column section, gardeners in 1970 were concerned about pesticides after the revelation of damages DDT and other pesticides had wrought on our natural world.
Ray's cover illustration brings together a gardener's concern about pests and a citizen's concern about the environment with his typical humor.
From the Oakland Tribune, Feb. 22, 1970

ON THE COVER  - To Tribune artist Ray Marta, 'bugs' may be the most important aspect of gardening in the 1970's. And who could blame him, with all the concern now about pesticides? But it is not necessarily the thinking of others. To know what the experts predict for the next decade in gardnening, see the many stories in this special edition — 'Gardening Guide — 1970.'