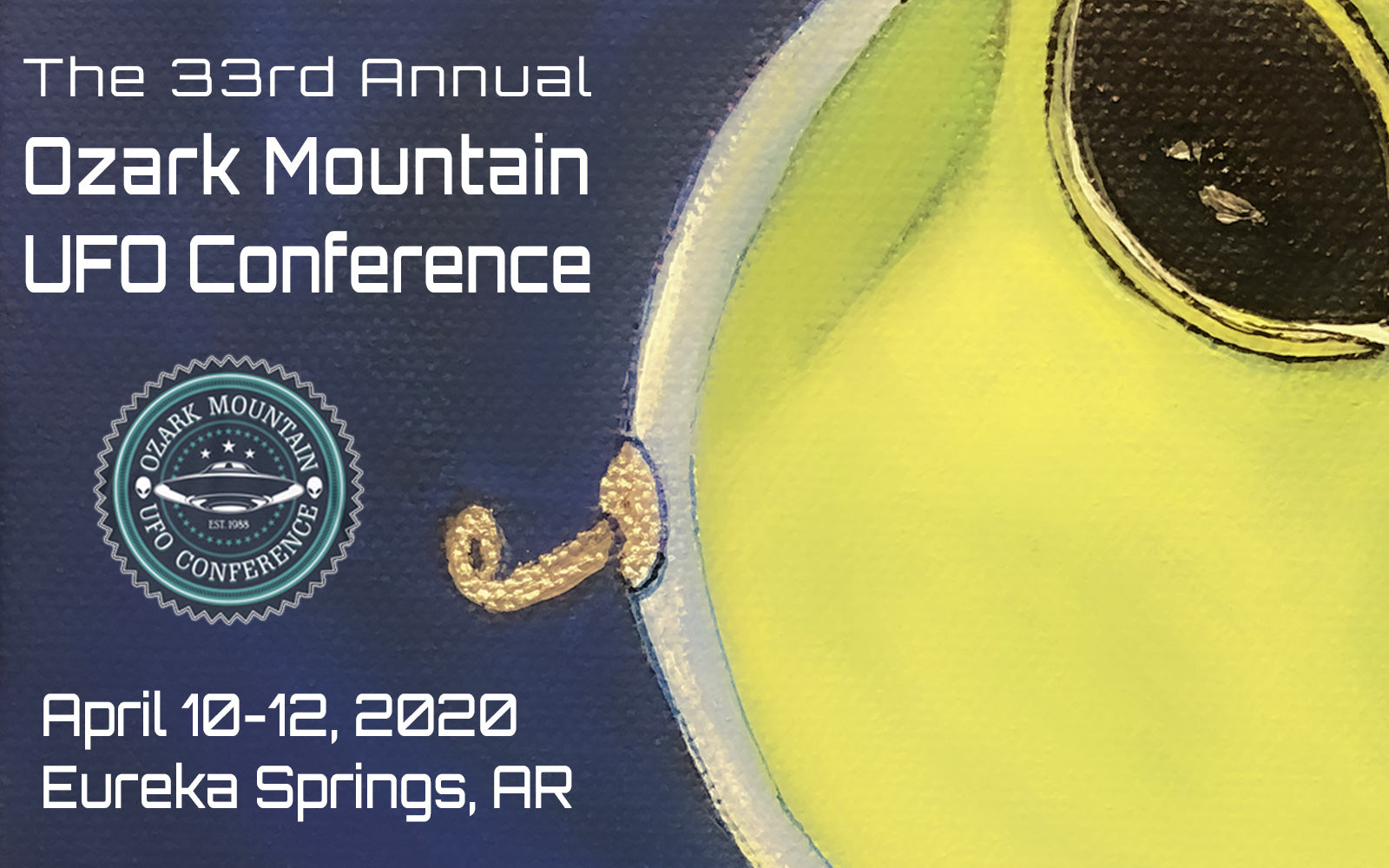 For 33 years, Eureka Springs, Arkansas has been the home of the Ozark Mountain UFO Conference and this year, Ridgeline Arts will be exhibiting originals and reproductions of our new line of space-age art.
In what should be an illuminating conference, some speakers will present recent research results and others will share their personal experiences, like Terry Lovelace's 1977 abduction at nearby Devil's Den State Park.
While the content of the conference is serious, we'll lighten the mood with Denise's colorful and often humorous space age paintings and reproductions. Be sure to check out the new works on our website here.
Not all of the new work is up on the website yet, but we'll be uploading new work between now and the conference. Be sure to check our website frequently for updates!
Some of Denise's new work will only be available at the conference April 10-12, 2020 at the Convention Center at the Best Western Inn of the Ozarks. If you're interested in attending the conference, here's a link for more information and registration.
We hope to see you there!