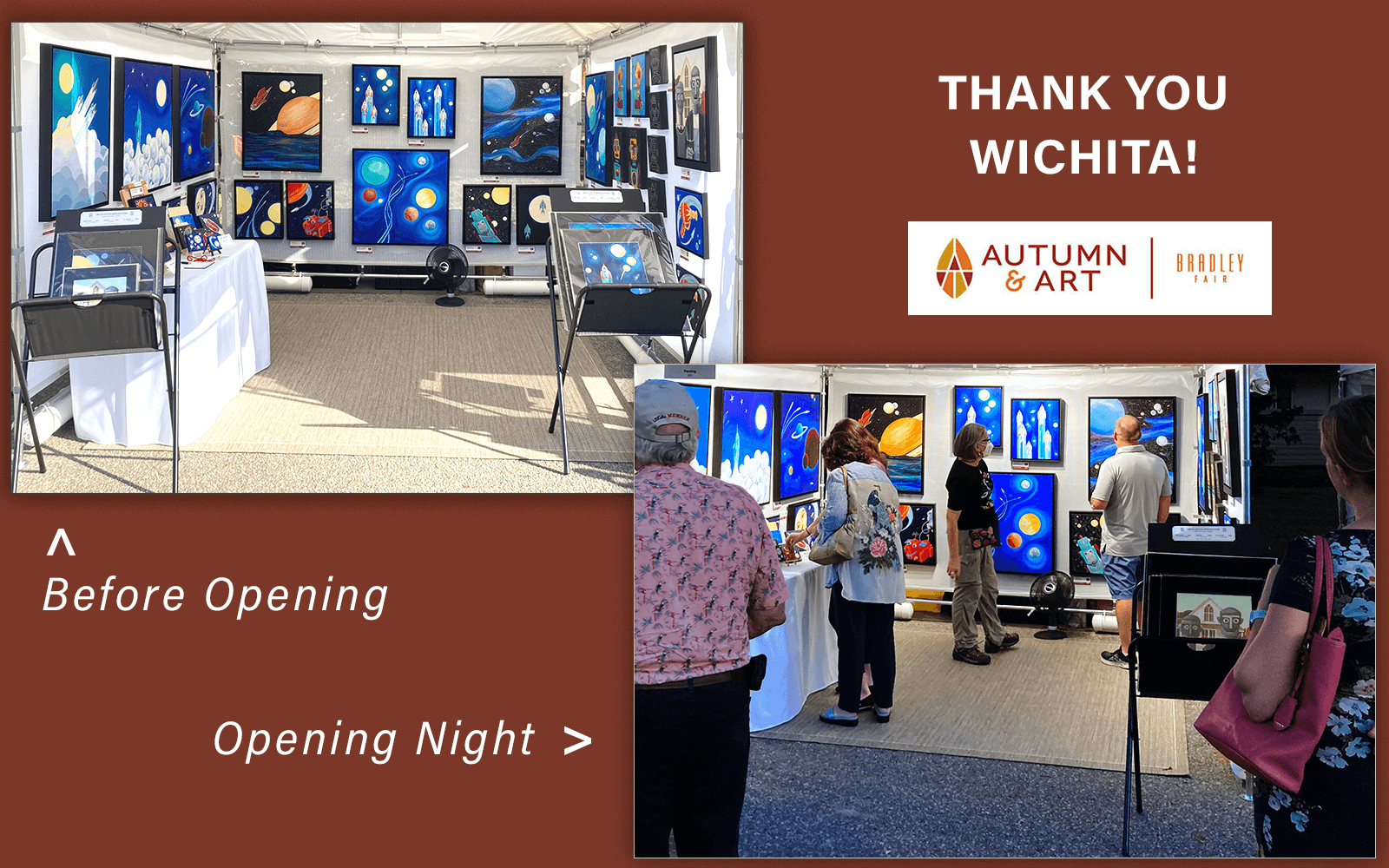 THANKS TO EVERYONE FOR A GREAT SHOW!
We had a great show and a great time in Wichita at the 2021 Autumn & Art show. Although it was hot (and still summer), there was no rain and no wind...which is pretty incredible for Wichita.
We want to thank all the many visitors who stopped by the booth and especially our patrons, who helped make this such a great show. Although we'll miss the originals we sold (saying goodbye to a piece of art is sometimes like saying goodbye to a family member), we know they're in good homes with families who will appreciate them for generations. We sold out of some prints and with the quality of paper and ink we use, we know that everyone will be able to enjoy their vibrant colors for years in their homes and offices.
We wish our patrons all the best and hope Denise's artwork will stimulate conversation and imagination in both adults and children.
The group that hosts the show were very helpful during setup and we really appreciated the hourly visits from the folks with water for us, especially in the hot sunshine of the afternoon.
The booth looked great, especially at night with our new lights. At our last evening show, we saw that we needed a little more punch, so we added some light fixtures and modified the color temperature. The result was a bright booth that really captured attention and brought out the bright colors in Denise's artwork.
Thanks again, Wichita and surrounding areas...including Oklahoma!