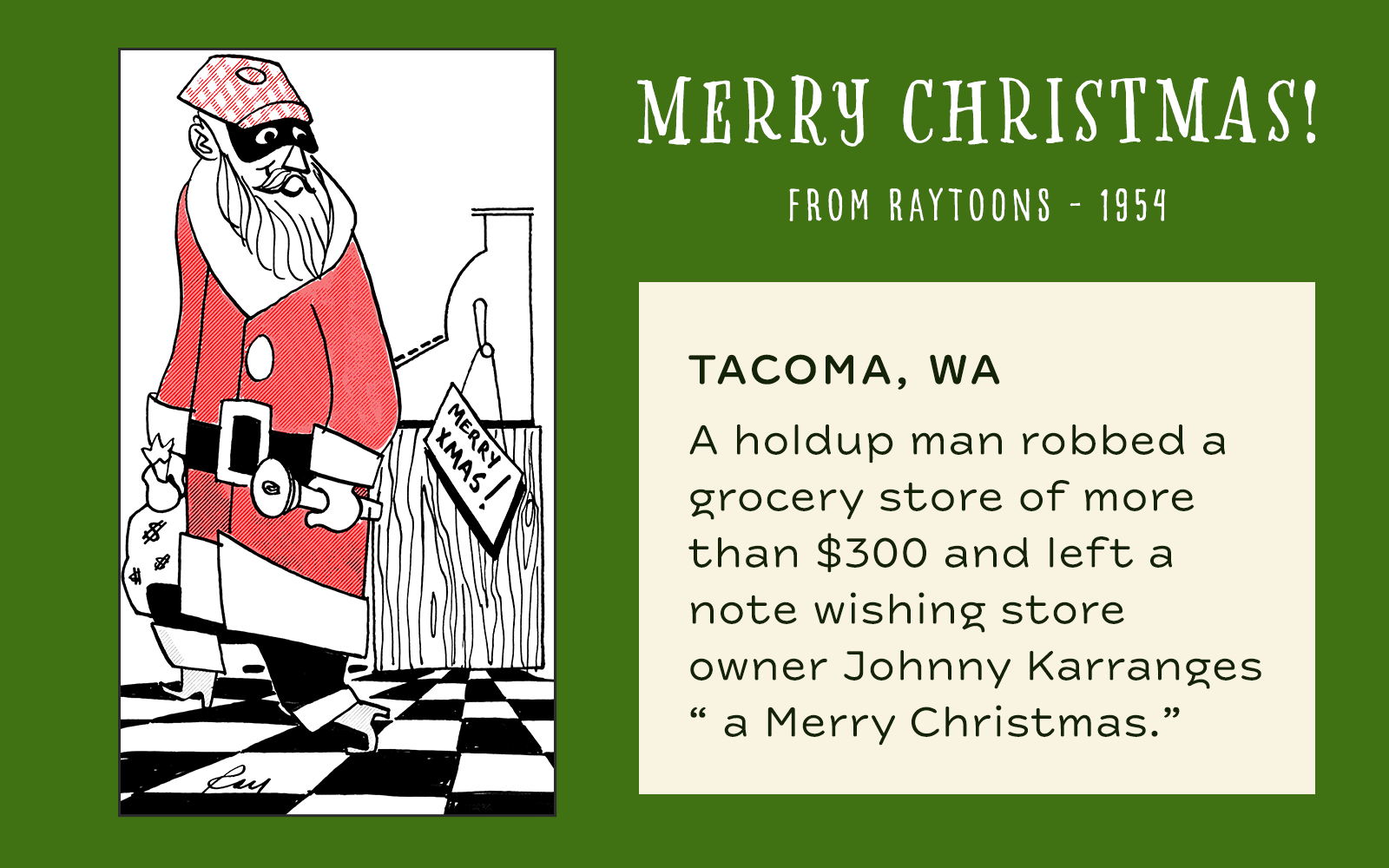 Happy Holidays From Raytoons!
We recently uncovered a trove of 'Raytoons' drawings that Ray Marta did for the Oakland Tribune from 1953 to 1957. These drawings are little treasures that appeared in the paper illustrating curious, and often humorous, tidbits from the newswires. Today, you might find stories like these in sidebars or as column fillers in newspapers or as clickbait on social media.
These illustrations are wonderful time capsules representative of mid-century newspaper art. Often rendered quickly, with print deadlines rapidly approaching, these are comical and almost improvisational in their ability to convey the essence of a story.
The drawing and story posted above is from December 24, 1954. Then, as now, not everyone's sense of humor is the same. From time to time, we'll post a Raytoon and discover what newspaper staff thought was humorous in the 1950s.
Until then, we wish everyone a healthy, happy and loving holiday season.