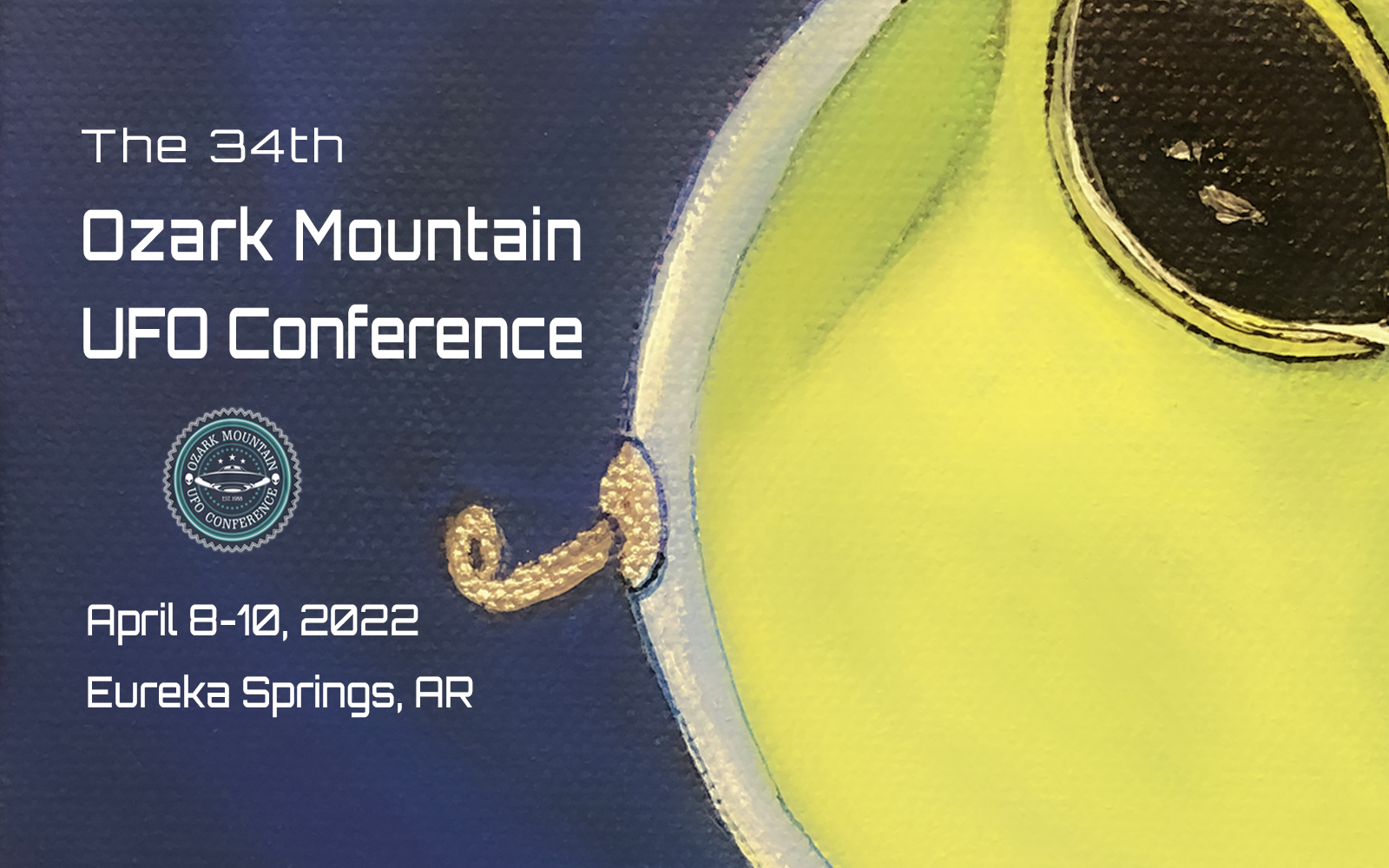 If it's spring, it must be time for the Ozark Mountain UFO Conference. Ridgeline Arts is happy to announce that we'll be exhibiting for the first time this year.
We were scheduled to attend in 2020, but you know what happened that year. The conference was cancelled last year as well due to the 2021 COVID surge. This year, we're hyper-vaccinated and hyper-excited to be exhibiting at the conference.
If you're in the area and are curious about UFOs, especially with the recent release of footage from the US armed forces, be sure to stop by the Best Western Inn of the Ozarks. We'll have a table with a lot of Denise's new artwork to show.
If you can't attend, we'll be premiering some of Denise's new work online during the show.
Hope to see you there!