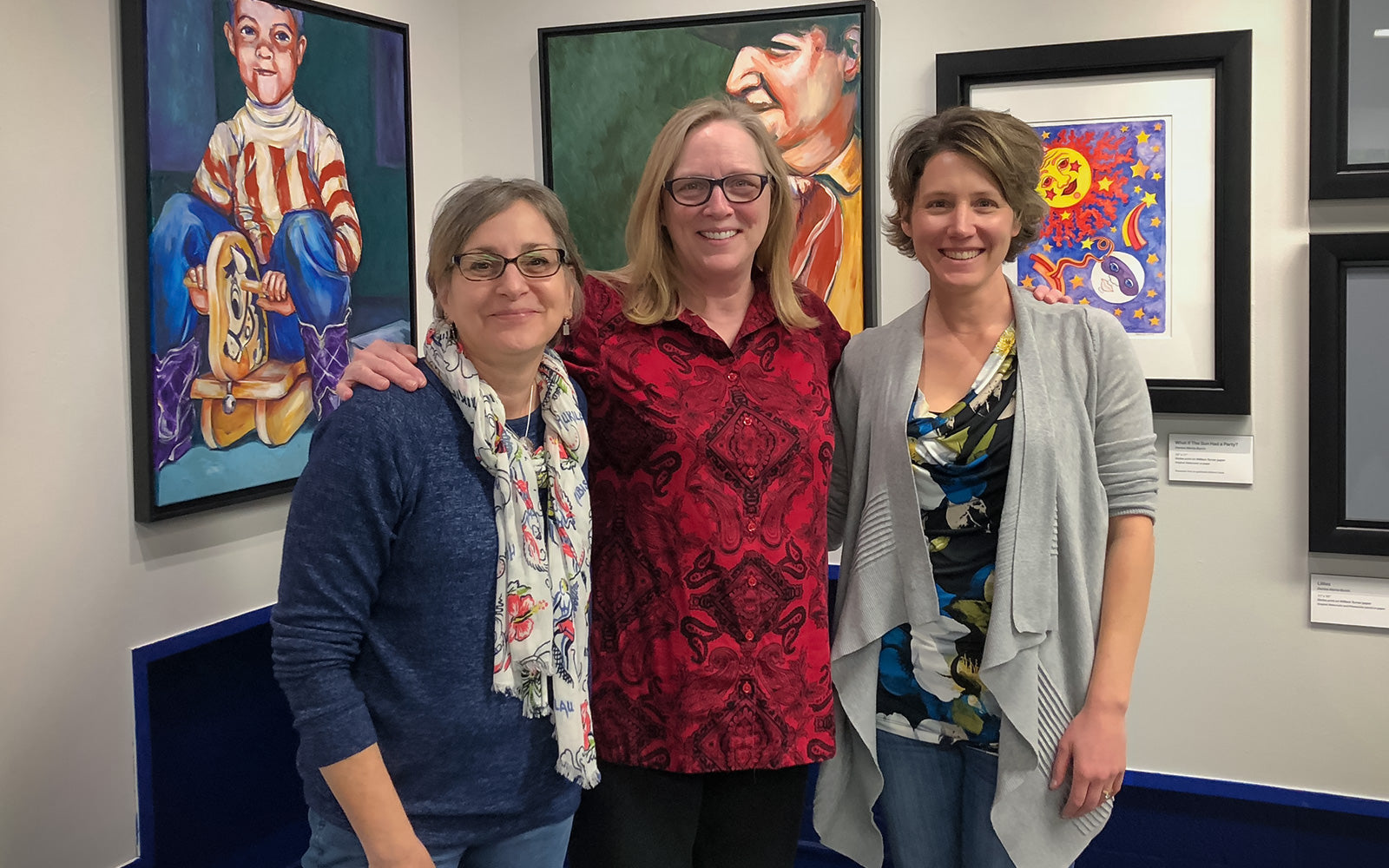 We had a great show at the Mary L. Martin Gallery in the Bowlus Fine Arts Center. Many thanks to Susan Raines, Executive Director and Traci Plumlee, Finance/Assistant for Projects. FYI, Susan is in the middle and Traci is on the right. The smiling face on the left is me (Denise Marta-Burch). Artwork from Michelle Marta-Drake (my sister) was also featured but, unfortunately, we didn't get a picture with her, too...sorry Michelle.
The Bowlus Fine Arts center does a great job of providing entertainment, education, and cultural experiences to the surrounding area. Susan does an excellent job of bringing in great performers and artists while Traci helps promote the activities. Both Susan and Traci were a great help to us before, during and after our exhibition.
We thoroughly enjoyed meeting and talking with old and new friends. Thank you for all your support!