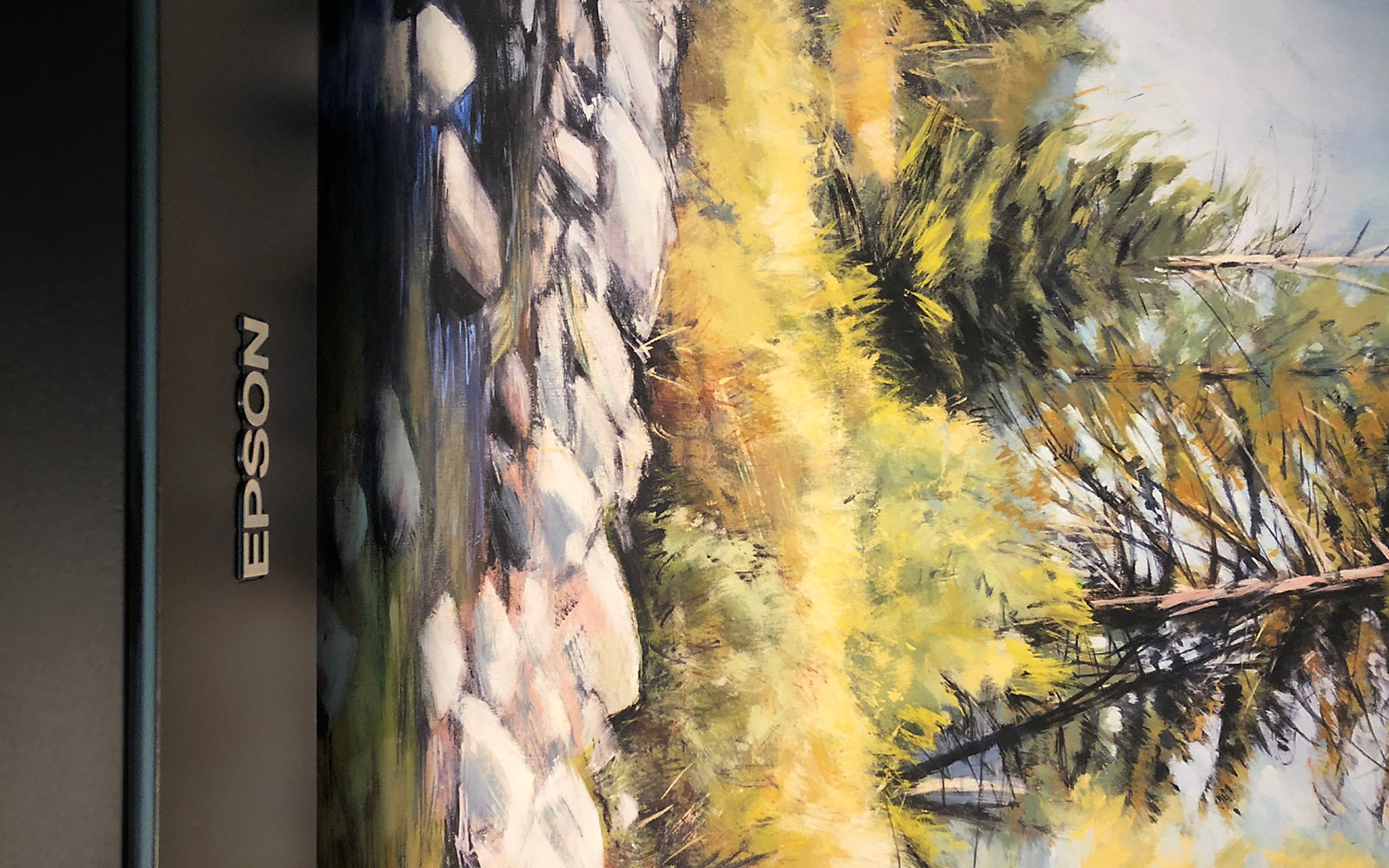 Can you tell the difference between a reproduction and original? Sometimes it's easy, sometimes it's pretty darn hard. While Ridgeline Arts sells original artwork, we primarily sell giclée reproductions (also known as prints) online.
We're often asked, "Why do you offer prints and not just originals?" Here are three primary reasons we offer prints.
AFFORDABILITY - Quality artistic works take time, and artists need to be rewarded for their time so they can provide for themselves and their families. Consequently, high quality art is often expensive and unaffordable for many of us. High quality giclée prints offer affordable,  gallery-quality reproductions of original art that give more of us an opportunity to purchase artwork we love.
QUALITY - A giclée print is a high resolution, long lasting digital fine art print from a professional inkjet printer. Using fade-resistant UltraChrome HD archival inks and gallery quality papers, our prints can last for generations with the proper care.
FLEXIBILITY - Original works of art are available in one size only. But what if you like a landscape, but don't have room for a 30" x 40" canvas plus the frame? Prints offer the ability to match the artwork you love to the space you live or work in. While we offer standard-sized prints, if you'd like a larger size, just send us a note through our contact page and we'll most probably be able to make one for you.