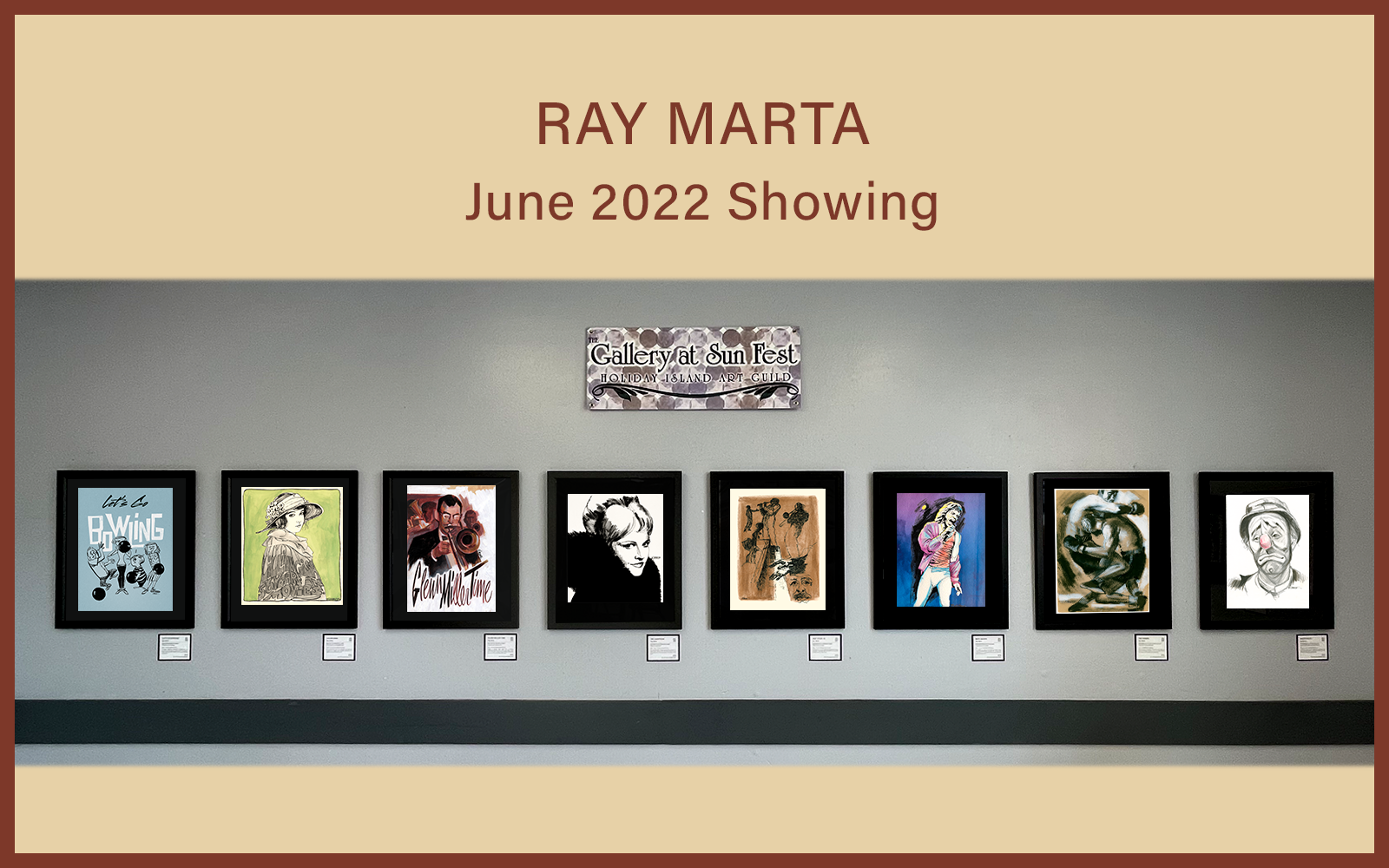 We're pleased to announce that during the month of June, Ray Marta is featured at the Sunfest Gallery in Holiday Island, AR. It's been awhile since we've been able to show Ray's work and we had a good time selecting items from his portfolio for display.
I was around my father's artwork all my life and never took for granted his amazing talent. The pressure of working on a newspaper from the 1950's through the 1980's must have been tremendous. Two deadlines a day. Special editions. Cover art for Sunday sections. I'm still in awe of the quantity and quality of work he delivered for years.
If you're in the area around Eureka Springs, stop by Sunfest in Holiday Island and check out the gallery. The gallery also serves as a lunch room for the deli and it's a perfectly fitting environment for Dad's artwork, which was delivered daily to thousands of homes and businesses in the San Francisco Bay Area. I'm sure that a lot of his artwork was viewed around kitchen tables as people read their daily paper.