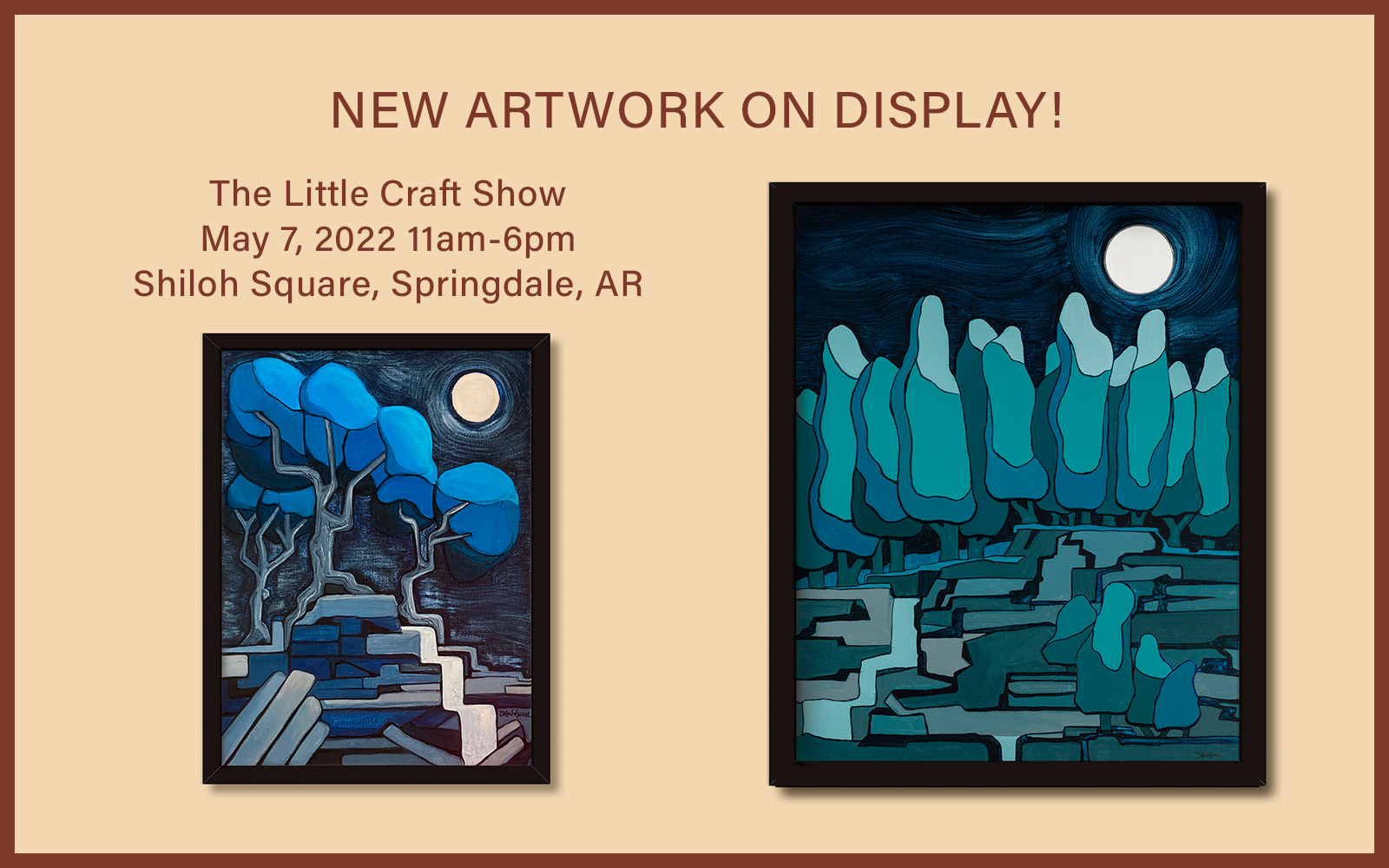 COME VISIT US IN SPRINGDALE
This Saturday, we'll be displaying new artwork at The Little Craft Show at Shiloh Square in Springdale, AR. It's been raining cats and dogs here for the past few days...it is spring, after all...but it looks to be a beautiful day this Saturday.
If you're around Northwest Arkansas, be sure to stop by and check us out. Here are a couple of my new works that will be on display. I've been intrigued and inspired lately by the Ozark landscape around our property. These are two of my recent works around the theme of the Ozark landscape under moonlight.
The larger image on the right (above) is "Moonlight in the Ozark Woods", a framed 20"x16" acrylic painting. You can order museum quality limited edition reproductions on the website here.
The smaller image on the right is "Ozark Woods', a framed 10"x8" acrylic painting. This is one of my Small Wonder series of paintings that are anywhere between 3"x3" and 8"x10". These are typically only available in person at art fairs.
I've had a great time painting these and look forward to a beautiful day visiting with some nice folks on Saturday.
See you soon!