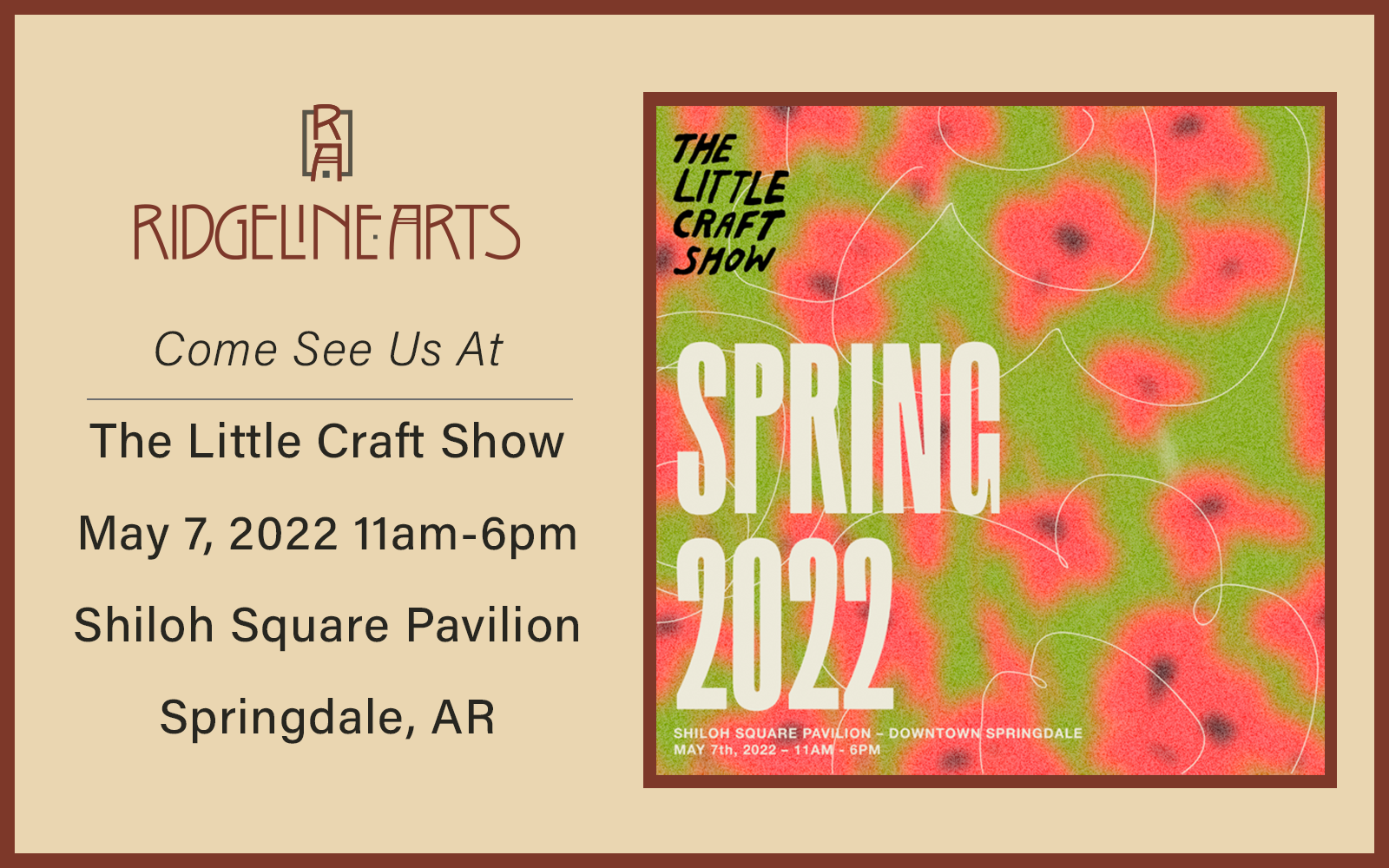 Last year, we attended The Little Craft Show in Springdale, AR as our first post-pandemic show and had a great time. It was a beautiful day and attendance was good. We met some nice folks who enjoyed (and purchased) our artwork. So, we're headed back again this year from 11am to 6pm on May 7...the day before Mother's Day!
This is a rather intimate show in downtown Springdale, AR. There is a nice selection of arts and crafts available from a variety of vendors. Last year, the weather was great and here's hoping this year will be too.
Hot on the heels of The Ozark Mountain UFO Conference in Eureka Springs, we'll feature a number of smaller originals and our museum quality limited edition reproductions in various sizes.
We'll be under the large canopy of the open-air Shiloh Square Pavilion at 106 W. Emma Ave, in Springdale. If you've never been to downtown Springdale, there are several shops and dining locations. The very interesting Shiloh Museum of Ozark History is just across the street.
We'll have more information on new artwork as we get closer.
Happy Spring!