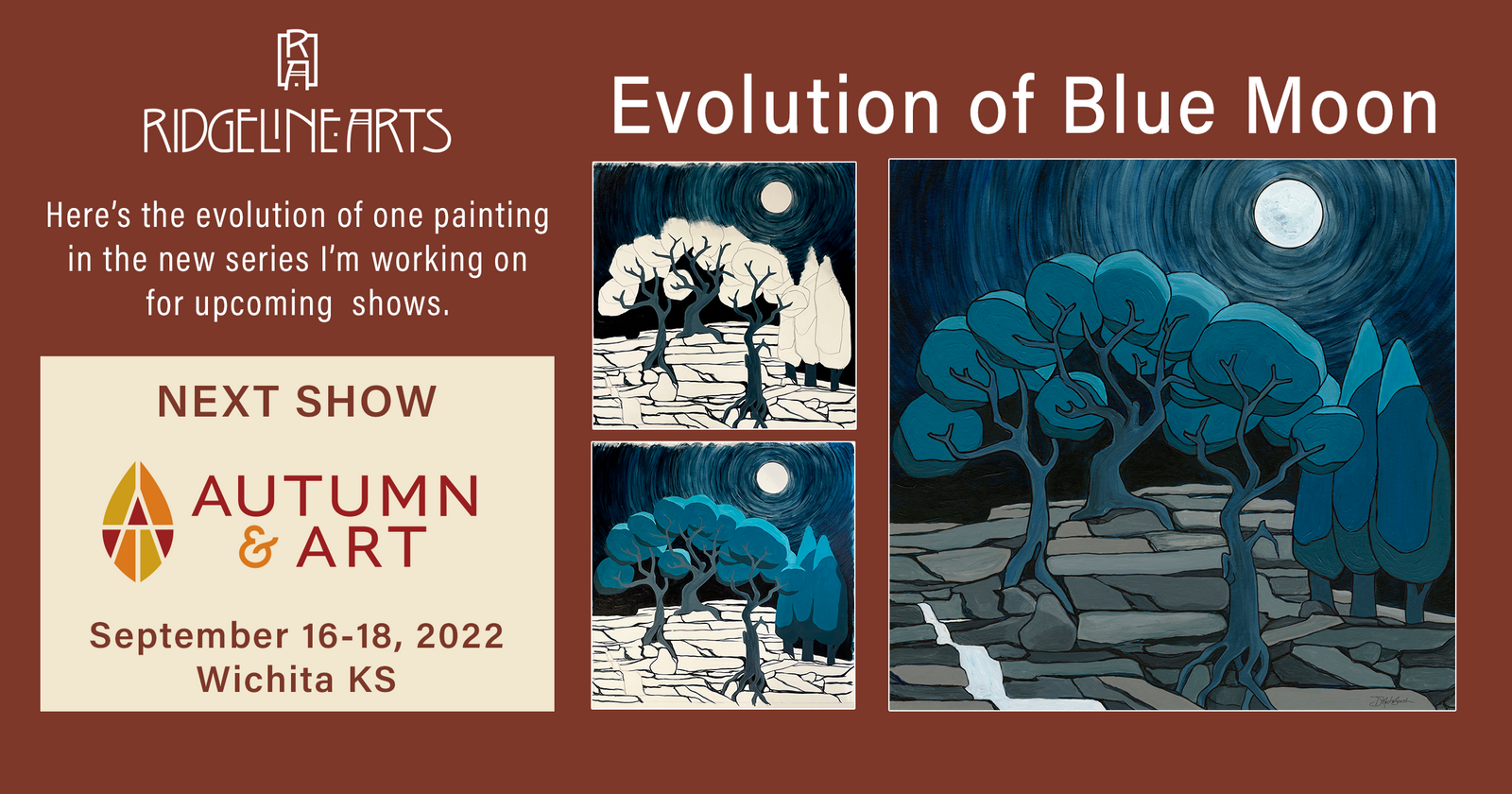 SEE MY NEW SERIES AT AUTUMN & ART
Earlier this year, I created a couple of paintings inspired by the Ozark woods in the moonlight around my home. At spring shows, the paintings were received very well and are now gracing the walls of my customers. So, I decided to paint a few more in the series for upcoming fall and winter shows.
I thought you might be interested in seeing the evolution of one of these paintings. Although many of my paintings are on canvas, this particular work is acrylic and ink on paper. I'm also painting on clayboard, which is an archival kaolin clay surface applied to a hardboard substrate and sanded to a velvet-smooth finish.
I'm really enjoying painting these and hope you enjoy them too.
See them at my next show: Autumn & Art in Wichita, KS at Bradley Fair September 16-18.