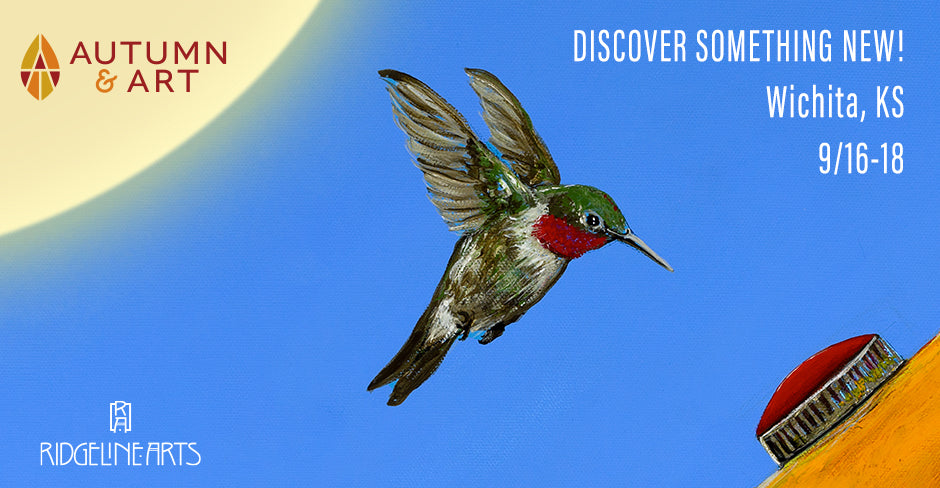 This weekend, we'll be in Wichita at the annual Autumn & Art at Bradley Fair.  I've been working on new pieces that will premier at this show, including fun new robots and space art in a wide range of sizes and prices. I'll have other paintings on display as well.
The hummingbird at the top of this post flew into one of my new paintings. Take a look around the website and see if you can find it! In addition to items you see on the website, there are other originals that we don't post online, so be sure to come by if you're in Wichita.
Last year was the first Autumn & Art show after the pandemic shutdown and this year there will be more artists participating. Hopefully, this also results in more traffic for everyone!
It should be a clear, warm weekend with a lot of sunshine, so come on out if you're in the area. We'd love to see you, so stop in booth C11, say hello, and take a look at all the artwork.
See you soon!