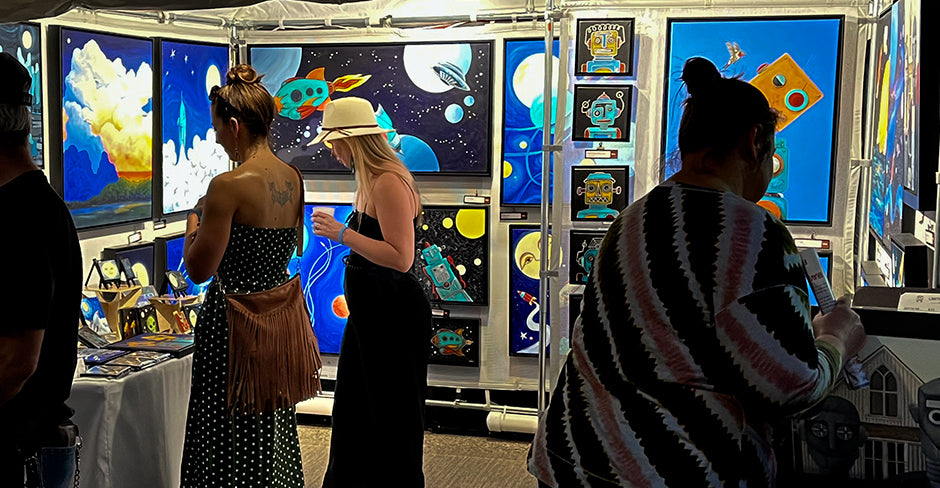 I had a great time in Wichita at the Autumn & Art show, but boy was it hot! Daytime temperatures soared to around 100˚, so my thanks go out to the intrepid souls that braved the heat to attend.
I love all my artwork, but some pieces occupy a special place. For this show, I really enjoyed working on Screw Loose Joybot. He's the happy yellow/orange robot in the upper right of the post photo. While it was hard to say goodbye, I know he went to a great home with someone who loves him. While you can't take the original home with you, I have reproductions available in three sizes. Check him out here.
I have reproductions available for many of my pieces, but not all. For example, the large horizontal painting on the back wall of the tent has a new owner and since I'm not planing any reproductions of it, the painting will probably not be seen by the general public again. The title of the piece is, appropriately, Parting Ways.
I really appreciated the efforts of the organizers and volunteers at the show. They kept the artists well supplied with water, especially during the hottest part of the day. In spite of the heat, I had a successful show and hope everyone who purchased artwork enjoys it as much as I enjoyed creating it.
Thanks again, Wichita!