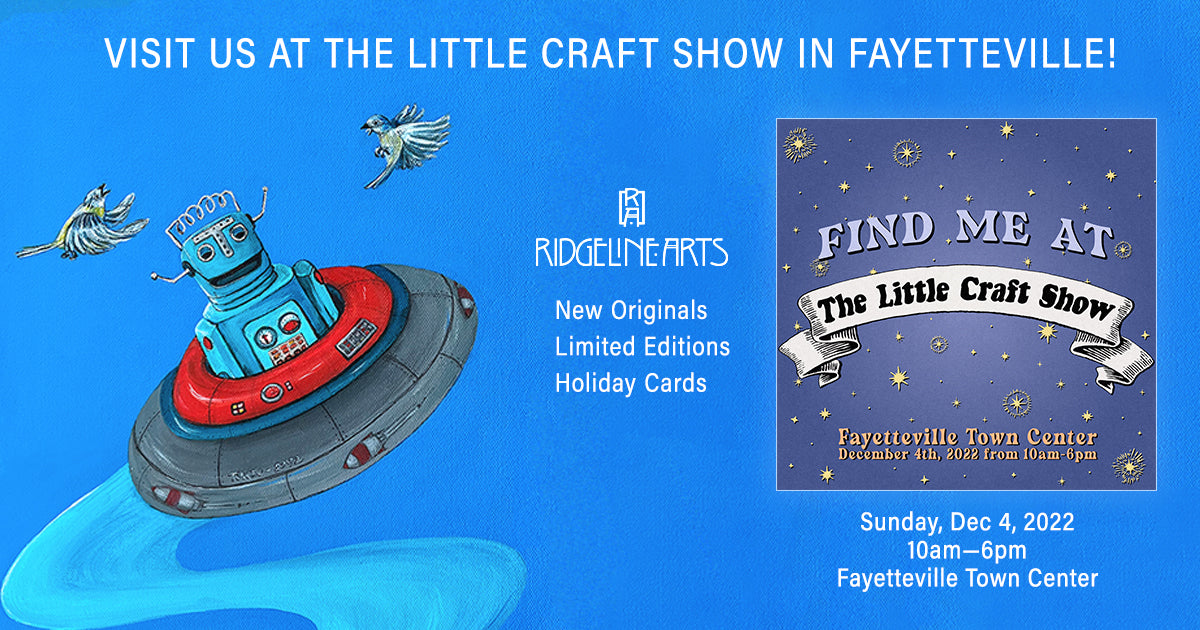 I'll be attending my first post-pandemic holiday market!
In a sign that the post-pandemic world is getting closer to pre-pandemic activities, The Little Craft Show will be returning to the Fayetteville Town Center this Sunday, December 4, 2022, and I'll be there.
I'll be bringing a bunch of new pieces I've been working on, with subject matter ranging from landscapes and botanical watercolors to robots and spaceships. I've had a lot of fun creating these pieces over the last few weeks. I'll have originals available in a variety of sizes and price points, as well as an extensive selection of limited edition reproductions.
For those that actually still send holiday cards, I'm also bringing an inventory of Christmas cards featuring my father's "The Holy Family" artwork from the 1960's.
Fayetteville Town Center is just off the town square in downtown Fayetteville. If you need directions, you can follow this link.
The show is open from 10AM to 6PM, so come and enjoy the day, then stay until twilight and enjoy the lights around the square. If you haven't seen the Fayetteville town square holiday lights, you're in for a treat.
Hope to see you there!