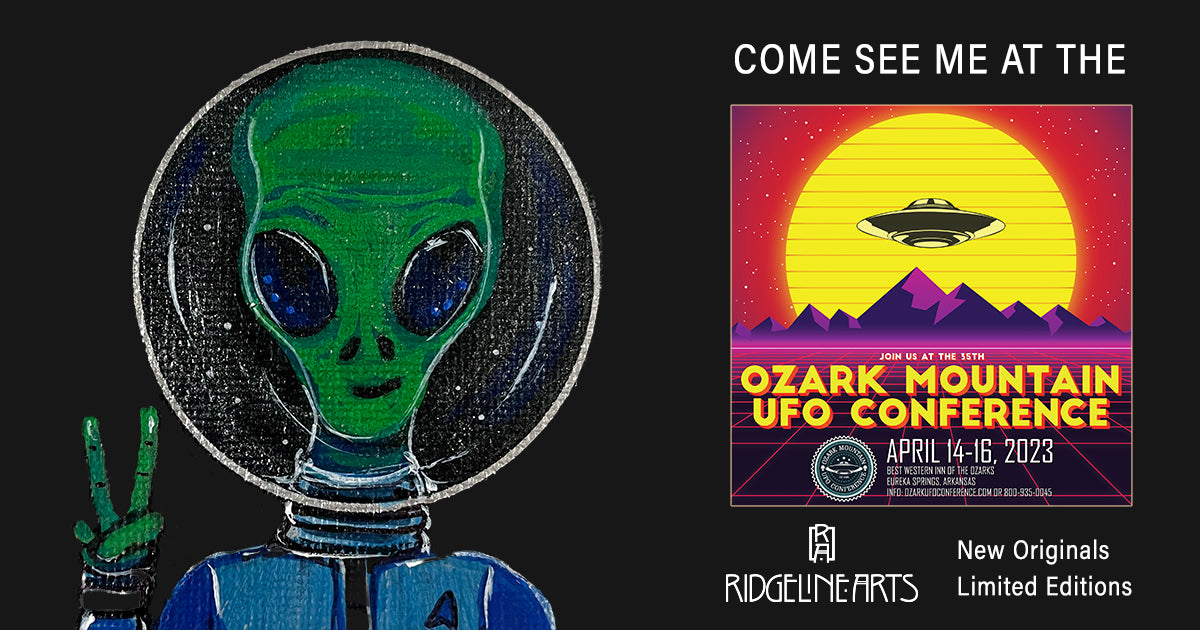 DO YOU BELIEVE?
It's almost time for one of my favorite shows, the Ozark Mountain UFO Conference.
I had a great time last year and look forward to visiting with everyone this year. This is a well-paced show with plenty of time for conversation. Last year we had snow on the first day of the conference....brrrrrr! This year, it looks like temperatures will be in the 70's so I anticipate everyone will be in good humor.
I'll have a lot of smaller originals and numerous prints on-hand. Several originals are created specifically for this conference.
The conference is April 14-16 at the Best Western Inn of The Ozarks in Eureka Springs, AR. If you just want to come see the vendors, you can visit for free. If you'd like to see some of the conference, you can buy a single day or full conference pass.
As my alien friend says....peace!