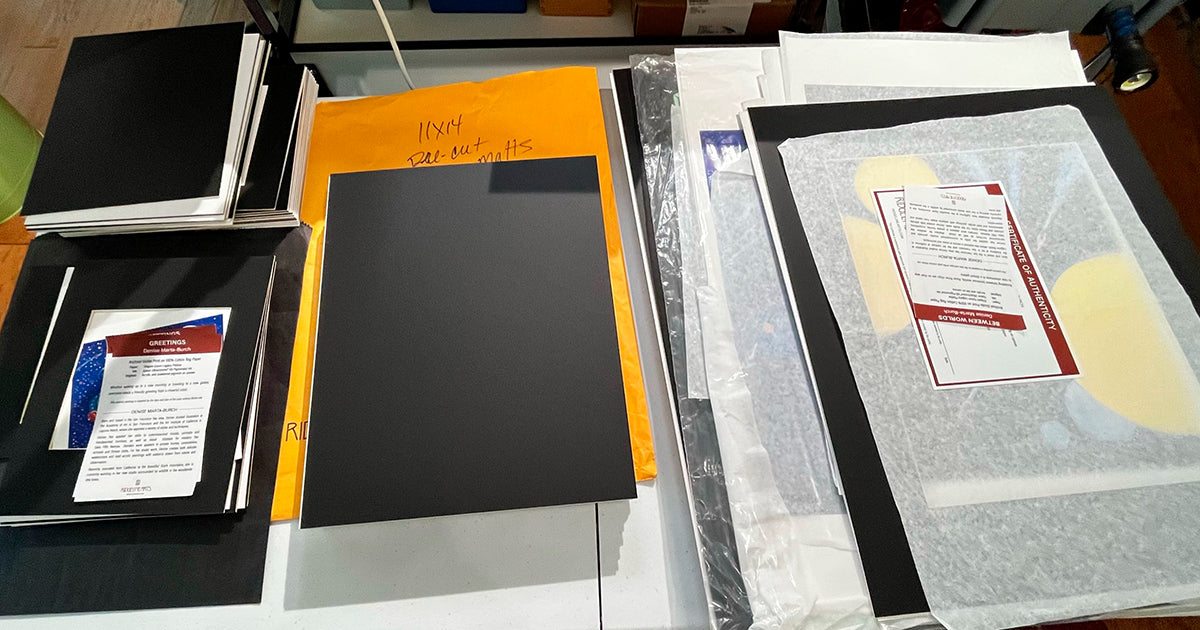 We're getting ready for our upcoming spring shows, so it's production time!
I paint originals in many different sizes (ranging from 3"x3" to 3'x4') to appeal to different price ranges. But I also offer limited edition reproductions,and it's production time for our spring shows. We print and mat all of our own reproductions. So, after the artwork has been painted, the reproduction assembly line begins.
My husband color corrects and prints them on our high resolution printer and I mat them and package them for sale. It's pretty much a production line and the photo above shows a stack of various size mats I've cut and prepared for mounting.
My reproductions are typically available in three sizes matted to fit into standard size frames:
medium (11x14
large (16x20)
extra large (20x24).
My ray-guns are typically available in a small (8x10 matted) size.
Each reproduction in signed and numbered, with a description of the work on the back of the mat along with a corresponding certificate of authenticity.
While this type of production work is not as rewarding as creating original paintings, it is important. Not everyone can afford every original painting they like, so a limited edition reproduction is a great way for someone to enjoy any size artwork. Also, when an original painting has been sold, other folks can enjoy the reproduction in their home as well.
I hope to see you at one of my upcoming shows...well, enough of a break, now it's back to work!