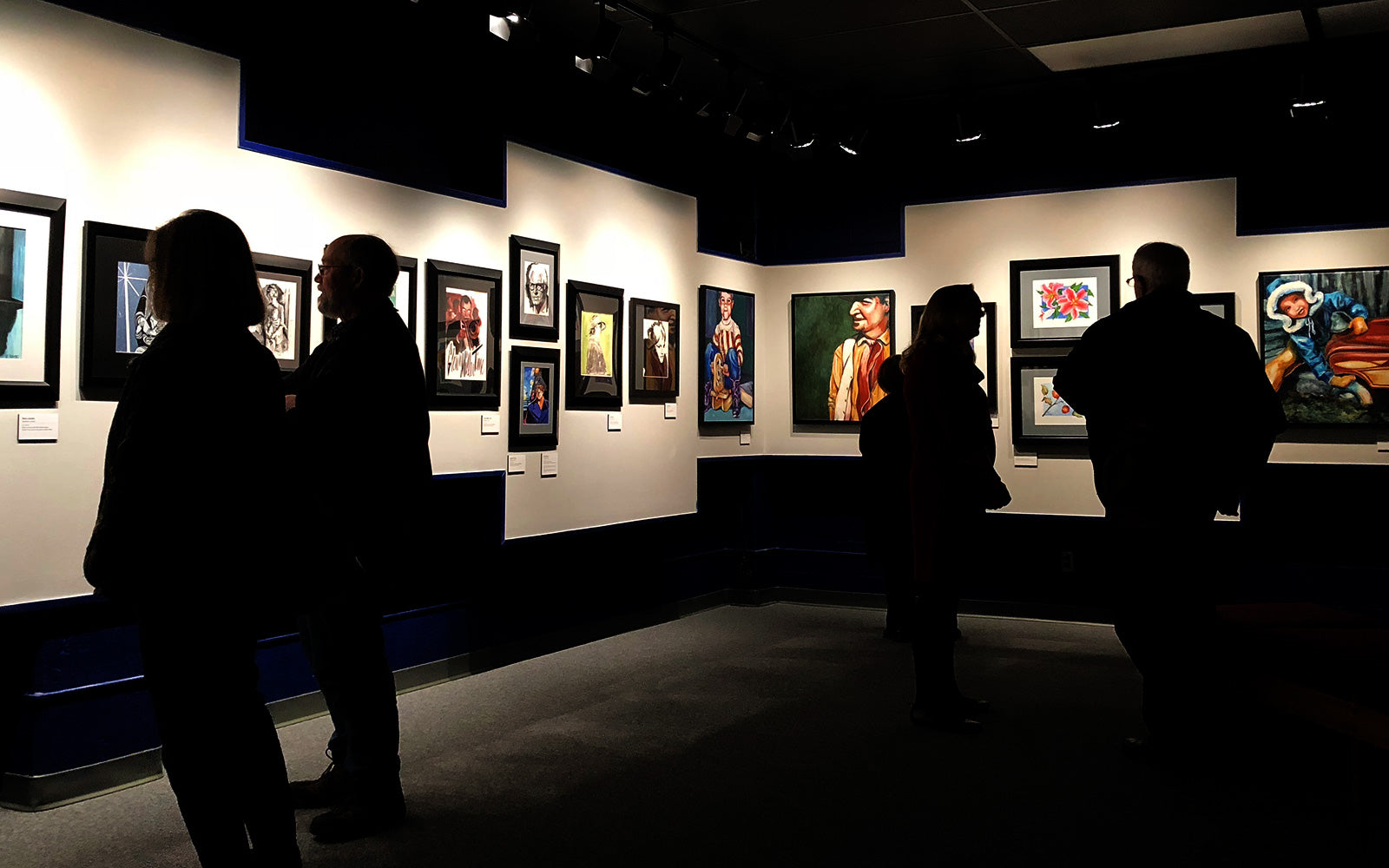 Last night was the opening night for the Generations of Marta show at the Mary L. Martin Gallery in the Bowlus Fine Arts Center. We were pleased with the great reception and opportunity to talk with everyone who attended. We always enjoy talking about our work. What artist doesn't! We also appreciated the opportunity to show and discuss our father's work, which is featured in the exhibition as well as on this website.
The photo above shows early arrivals. Sorry we didn't have the opportunity to take more photos. We got busy talking to patrons, and the gallery got really crowded!
THANK YOU TO EVERYONE FOR ATTENDING!
The show is only up for a short while and closes February 10. If you're in Kansas, be sure to stop by. Here's a link for more information.
Not every work we exhibited is available on the website yet, but they will be soon! Visit ridgelinearts.com frequently, or sign up for our newsletter. We're constantly adding prints to our catalog and will let you know when we have new arrivals.
For a limited time, we're having a Grand Opening Special to celebrate the Generations of Marta exhibit. Just enter OPENING10 at checkout and get $10 off the purchase of any print.