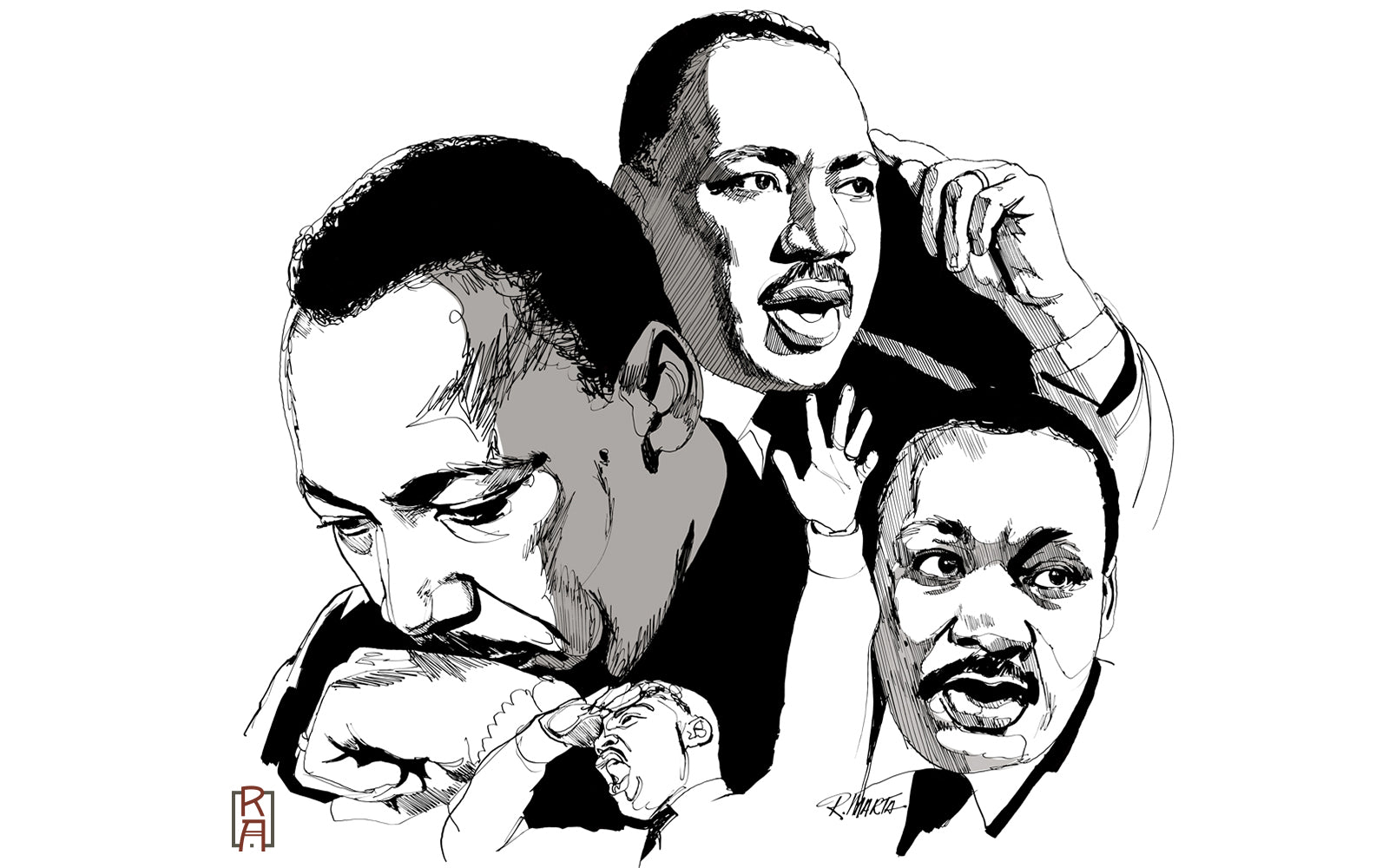 On of the many skills exhibited by Ray Marta during his career, was his ability to create portraits that captured the essence and emotional moments of his subjects. We were so pleased to come across this collage portrait of the Reverend Dr. Martin Luther King among our father's archives.
The original artwork is marker on acetate with halftone texture overlay. Ideally, all artists take great care archiving their work but - alas - this is not the case. The original for this artwork had many scratches and the ink had degraded on the acetate base, rendering some sections translucent (as opposed to opaque). 
We scanned the original at a very high resolution (1200 dpi) on a flatbed scanner, then meticulously restored every line and color fill. The result is the portrait at the top of this post.
On this, the 50th anniversary of Dr. King's untimely death, we honor Dr. King and his message of hope, peace, and love.