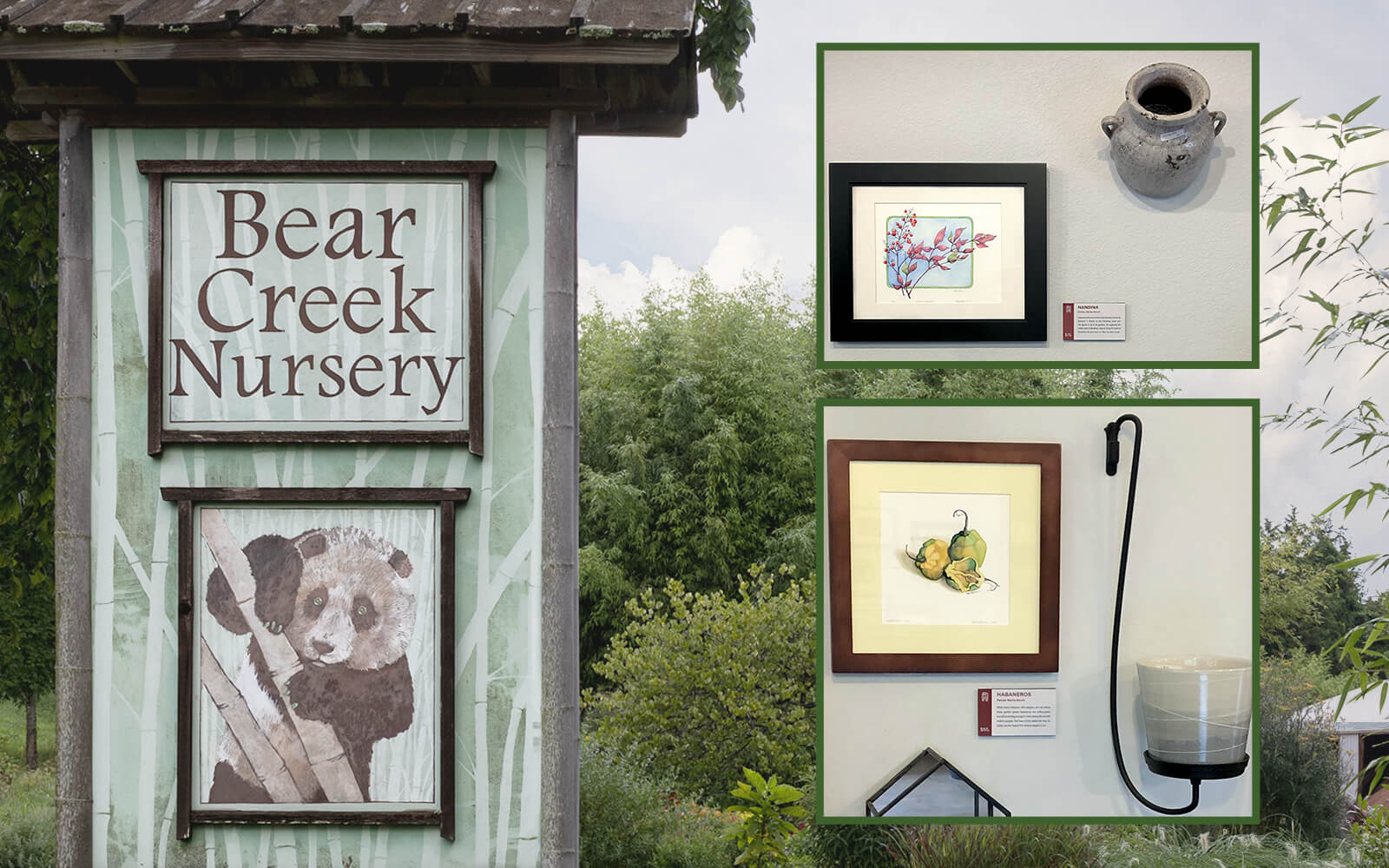 LIMITED EDITION FRAMED PRINTS
Select limited edition botanical artwork by Denise Marta-Burch is now available at Bear Creek Nursery and Landscaping, located about 3 miles north of Eureka Springs, AR on Highway 23. 
"I enjoy the excellent selection of plants, pots and other items at Bear Creek Nursery," said Denise. "As I was exploring options for local partnerships, I felt my botanical work might be a nice companion offering for Bear Creek patrons."
Heather Cross, who with her husband Nick recently purchased Bear Creek Nursery, wanted to expand their offerings and was immediately receptive.
"We're very pleased to make Denise's botanical work available to our customers," said Heather. "I really enjoy seeing her artwork every day. I know when our customers get her artwork home they'll enjoy it as much as I do!"
Denise's framed work hangs on the walls in Bear Creeks's showroom, alongside a wide selection of garden and household items.
Bear Creek Nursery and Landscaping
is located at 2798 Highway 23 North, Eureka Springs, AR 72631.
Denise's matted botanical work is found here.